Apps
Why your own
branded app
makes
the difference
More than any website native apps establish a direct, two-way communication pipeline between your enterprise and your employees, clients or stakeholders.
The branded app's enable a distinct and enjoyable mobile content experience that enhances a long-lasting relationship. An app icon on the home screen of your target groups mobile devices means immediate access to your content.
Increase mobile

brand awareness
Your own branded app is not just about an icon on the home screen. Every chat notification or editorial news push puts your logo right in the users message center which they use many times per day. App notifications also put your brand on the phone´s lock screen. No website can deliver that.
User
experience
is key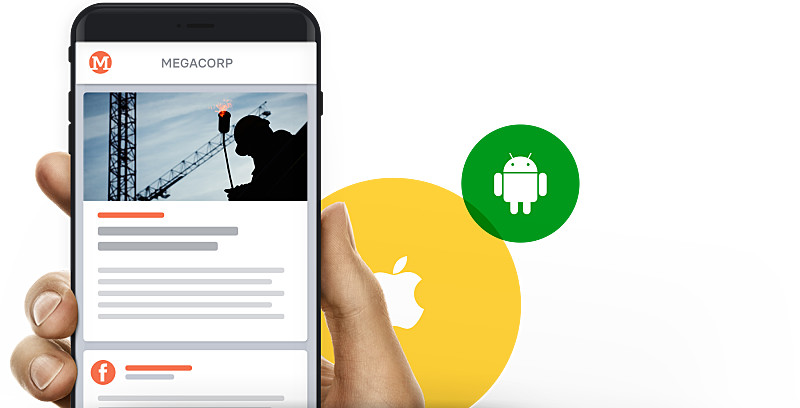 A lot of apps are just html websites wrapped in a native container. That might be a less complex and expensive approach, but experience shows: users prefer and expect truly native apps for iOS and Android.
Native apps provide better user experience, better performance and more security. That's why the tchop apps use native code and latest UX patterns optimised for both platforms. Plus: our apps not only run on smartphones but also on iPads or Android tablets.
How to
get started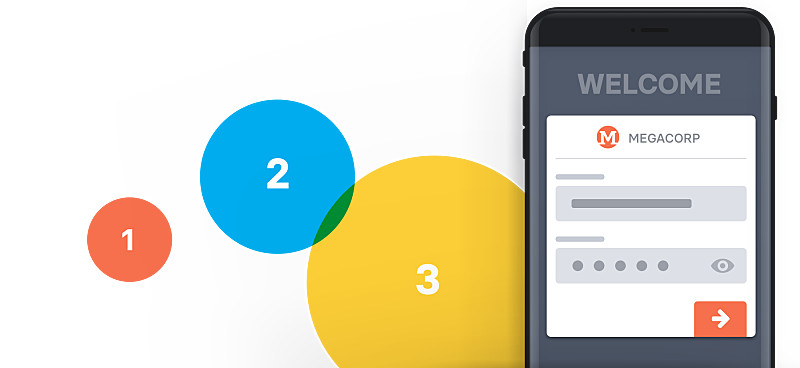 Forget waiting for complicated, high-risk software projects. Spin up your first prototype on day one. All your content as well as all the chat features will be available instantly on the tchop apps.
Download and login straight away, invite other editors or readers from the editorial dashboard and start prototyping today. Using the tchop apps will remain free forever, so you can take your time to develop and optimise your content offering.
Impress
with your
own app
Our native apps offer a range of options to add your own look and feel. We can customise logo and app icon, colour schemes, font styles and other details. Once we have logo assets (as EPS or SVG file) from you and some more information regarding your CI, we can provide your own branded apps for iOS and Android next day.
We will also cover you the rest of the process and can put your apps to the app store - either through our own accounts or through yours. Or distribute apps via an internal MDM platform.
Of course you will benefit from constant updates and improvements of our native app framework in the future.
Build and
customise your
own solution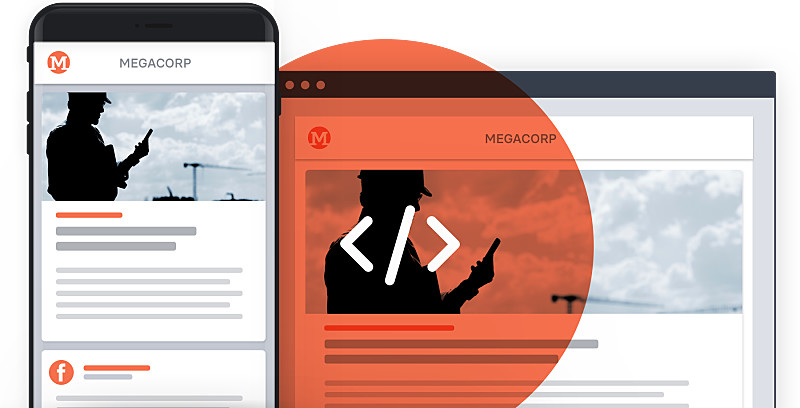 Want it your way? No problem. We plan to release the full code of our native apps soon as open source so you are free to start building your own apps or adjust whatever you want. The code will follow a modular approach.
The Backend SDK should make it very straightforward to integrate the tchop API and to distribute your content to any native iOS and Android apps. If you just want to customise the user interface in more detail you are free to focus an the UI layer, which is easy to understand and work with - without bothering about the rest.
Or you use our platforms flexible Rest-APIs to develop your own app or website from scratch. Its all up to you.