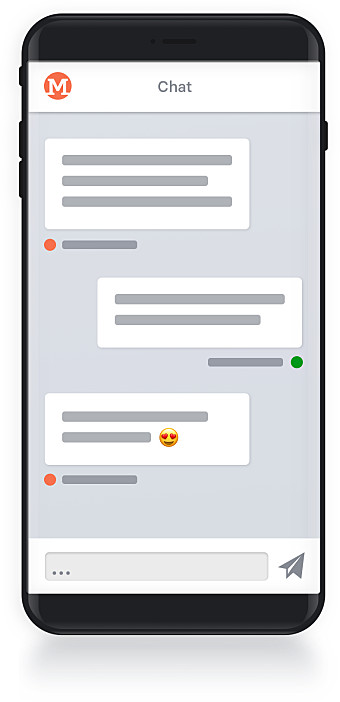 Chat
The first
branded enterprise
chat solution
Which apps do you use the most? Certainly some chat tools are on this list. No surprise that many belief chat-based communication is the key to the workplace of the future. Facebook, WhatsApp and Co are perfect to communicate with your friends and family, but sharing critical, sometimes sensitive business information on such ad-driven consumer platforms might not be a good long term solution..
With tchop™ you can combine content and a secure chat in a simple new way and benefit from a wide range of opportunities. In your own branded app. Under your control. Without any IT integration needed.
Everything you

expect from

a real-time chat

today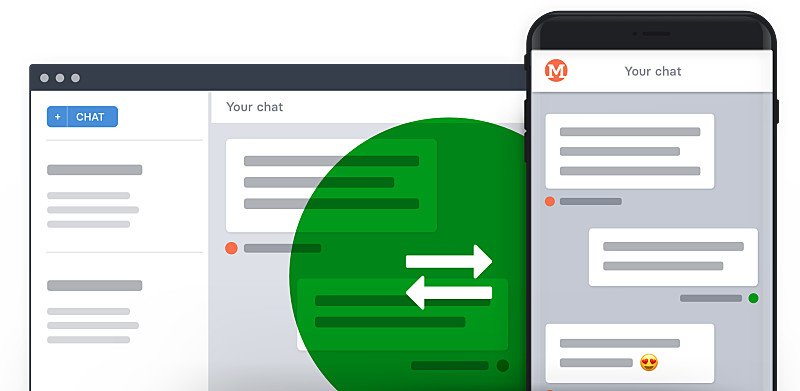 The tchop apps for iOS and Android offer a real time
chat solution that includes following features:
Private and Group Chats
Typing Indicators
User Online/Offline Status
Message History
Push Notifications
Emojis
Other than on the usual consumer chat services tchop gives you the full control about the discussion: you can set up 1:1 chats, private or public groups, invite the users your want and get instant feedback on any topic. You decide who can contribute or just follow, who is in or out.
Endless amount of opportunities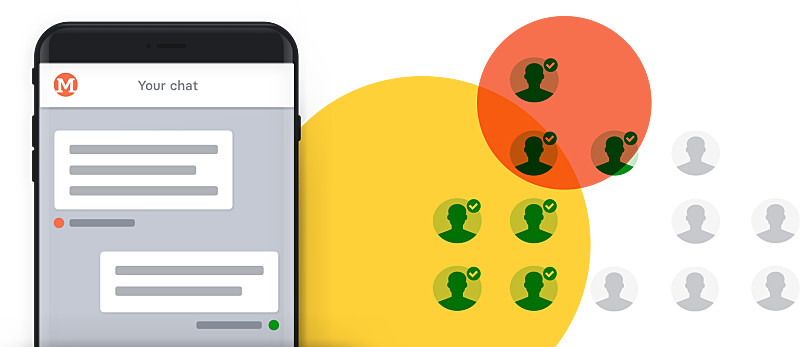 Why let users switch between apps to follow relevant news and discuss those news with others? We don´t think that this makes sense. The combination of content, control and chat, news and converation is incredibly powerful.
Create dedicated chat groups around important mixes and topics - for a short period of time or ongoing

Get feedback from single or a group of users on an urgent topic

Use public groups to enable everybody to give valuable input anytime

Allow certain or all users to discuss confidential topics in 1:1 chats
User will get notified when they receive a new instant message so that they can respond quickly. That´s why a lot of users will turn on push notifications giving your service many more options to reach out to users. And establish your brand more prominantly on the smartphone of your target group.



We take security seriously
Chats are about personal communication and often include sensitive messages. That´s why tchop uses a AES256 end-to-end encryption and token-based authorization to read/write access control. Our solution is fully GDPR compliant and routes only via EU-servers. We don ́t track your conversations, don ́t market your data and won ́t you any ads.
And if you nevertheless miss anything in terms of security and privacy - let us know anytime! We are confident to answer any questions ind detail.