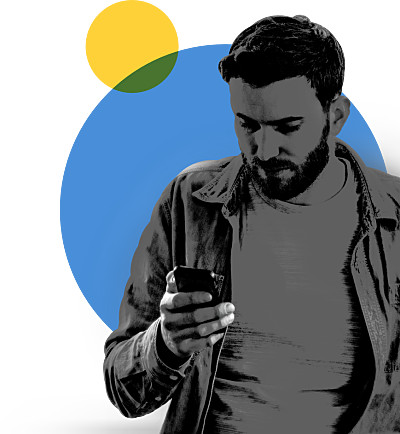 Use Cases
Sales Support App
For small, medium or big sales teams or organisations
Power your sales support process with one app
Sales reps are most effective when they have flexible access to information, can simply and efficiently prepare for appointments and are part of of an organisation that provides them with the helpful services throughout that sales process.
There is perhaps no better engagement platform than the mobile device. After all, sales teams use mobile apps to stay in touch, to access critical information and to exchange information and experiences quickly.
Mobile employeebranding
Visual branding is central to every employer branding strategy. That´s why tchop™ offers fully customizable apps in the look and feel of your brand — with your logo, the colours of your brand and if you want even with your custom font.
This branded experience will put your logo on the home screen of your employees mobile devices, but will also promote your brand outside of the app with every chat message or push notifications.
As you want your employees to use the app on a daily, or even hourly basis, user experience is key. Therefore, our native apps are extremely easy to use, fast and match your brand experience.
Flexible content structure
If you want users to use an app on a frequent basis fresh, relevant content is key. tchop™ provides a flexible structure of channels and mixes, which enables you to dynamically fulfil the needs of different target groups and stakeholder within one single branded app. Thanks to your built in user management you can connect users to channels and create custom news feeds for the each target group or part of your organisation.
You can set up a channel for
every regional sales department, shop or team within a big, decentralized organisation

every product
or brand

for executive teams or top management

timely limited, special occasions like events or product launches
Each channel is independent in terms of content structure and has it´s own editorial dashboard. That means each sales team or department can easily curate, edit and distribute content for even small regional teams. In it´s own language. And with its own relevant sales topics.
Mixing content for mobile usage
Within a channel you can curate and create an unlimited amount of mixes. A mix is a news feed around a certain topic. It can hold all kinds of content: Images, videos, text posts, links, tweets etc.. You can use it both for dynamic, frequently updated content or static service information that needs to be available all the time. And in order to make sure that certain news feeds reach all users, you can sync selected mixes to all channels of your organisation.
Mixes within employee apps are often used for different topics like
General company news

Announcements

Marketing news

News from the staff department

Selected social media content

News from work council or other groups in the organisation

Educational content

Fun and entertainment news
Every team, department or part of the organisation can add, edit and manage content independantly in their mix. Everybody gets easily involved and motivated and not a small team or person becomes the bottleneck for all the output (unless you want that). The way users can add and publish content is incredibly easy and everybody understands how that works within minutes.
Anyhow you always have full control who can contribute, edit or just read.
Integrate existingcontent, tools and services
The best employee app is the one that most easily fits into the processes your employees are already used to. Thats why our platform is built around the idea of curation. tchop™ integrates with your existing internal communications, services and work tools like Slack without any IT implementation needed.
tchop

™

can import and link all kinds of existing content:
content and news published in your intranet

news from your company blog or press releases from your media center

Posts from twitter, facebook, instagram or youtube

Service information from canteen menues to all kinds of announcements (e.g. published as PDFs)

Online survey or feedback tools (eg survey monkey)

Time tracking or scheduling tools

Forms for vacation requests, sick leaves or other internal processes
tchop™ is like a thin layer that lets you curate content from a variety of sources into one branded app. So that your workforce find what is relevant in one place.
And the best thing: with our "integration" feature you can fully automate the import of most of these contents and services. Hence even one person can manage an up to date news feed on the go.
With a smart set up of integrations you can have daily updated employee app with almost no additional work needed. And in case there´s something missing: thanks to your API´s it is easy to build your own custom integration.
Quickly interact with your colleagues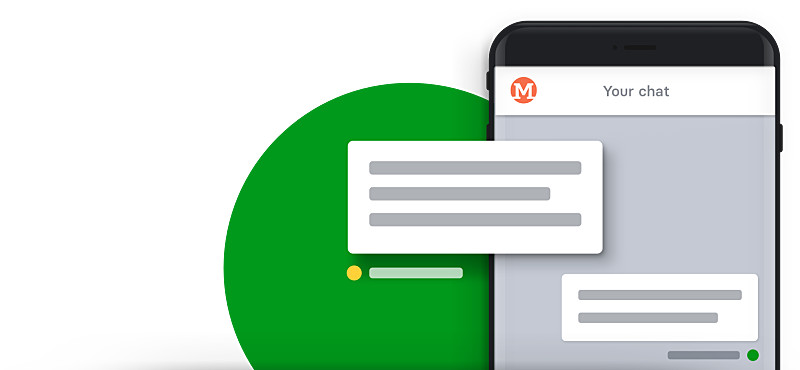 One of the biggest benefits our platforms offers is faster, more accurate internal messaging. Since your communications are centralized and accessible on mobile, employees can respond to new events and developments faster, no matter where they are.
A centralized group chat is easy for employees to follow. Unread messages are counted and highlighted, making it easier for every member of your team to stay up to date as projects develop. Users receive push notifications to not miss any message - even if they are not active in the app.
tchop

™

gives you full control to set up conversations
and decide who can write or read:
public group chats that everybody can join, participate or ask questions

private chat groups for confidential conversations and special issues

users can use confidential 1:1 chats to connect with each other instantly

read-only chats to keep everybody up to date on important topics
It´s a full real time, cross platform messenger with the look and feel of your brand that offers a universe of possibilities for your internal communication. Chats can be pinned to mixes or certain content so that the discussion around relevant topics can be structured and controlled.
And again, the central administration always has full control who can create chats, participate or just read!
Test run with a few

Before you rollout any solution we always recommend to set up a test run with a few of your employees. Let them test the solution and see if this is something the rest of the company will use.
tchop™ lets you prepare and launch such a test run within days and we´re happy to help you with our experience. Thanks to our analytics dashboard you can find out what engages your users and what kind of content they prefer.
For the distribution of your app to your workforce tchop™ covers all potential options: you can use the public app store via our account or yours or use your internal mobile device management. For tests we can provide download links and invite specific users.
We provide you with a full service and deploy your apps where you need them.
Summary
No matter how small or big your business might be, using an internal communications app lets you improve efficiency, keep everybody up to date about what matters, avoid communication issues, and get more done in less time. With tchop you don´t have to worry about complex technology issues or IT integration.
Combine corporate news, relevant content and real time communication - in your own branded app.